Sep
27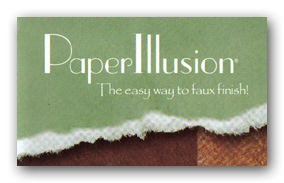 PaperIllusion (TM) by Village has been discontinued since 2010, but there is still a limited amount of stock available on a few patterns at WallpaperIllusions.com.
This paper has had a cult-like following for at least two decades, since it first appeared on the QVC Home Shopping Network.
After years of being made available in locally-owned wallpaper stores and larger home improvement chain stores across America, my husband and I discovered the beauty, ease and durability of the product and decided to launch our own website featuring this product line in 2005.
Shortly thereafter we began a discussion forum and blog to showcase all that can be done with PaperIllusion, called Paper It Fun! We absolutely loved this product!  Read more
Jun
24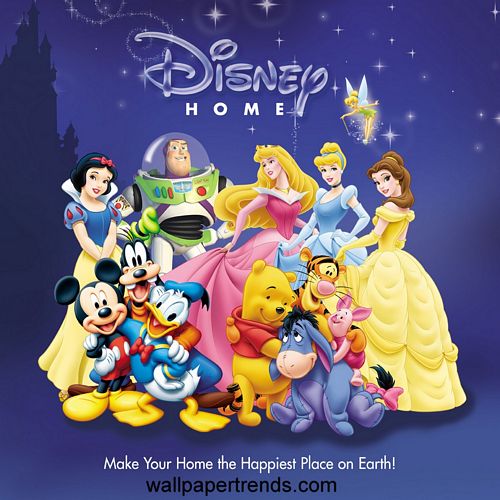 We've just updated our list of Featured Products at Wallpaper Trends to include more Disney Wall Home Decor. With every border and set of wall stickers being stocked in our local facility, we are able to offer great prices with FREE shipping (in most cases). Also, there's a nice mix of prepasted and self stick wall decorations to choose from.
The gallery page is broken down by category making it easy to see all coordinating decor for your favorite Disney Character: wallpaper borders, mini murals, full wall murals, switch plates and wall stickers/decals. These categories include the popular Disney Princesses, Mickey Mouse & Friends, Winnie the Pooh and Friends and many of the recent Disney Pixar films as well as some Disney Classics. And last but not least some NEW releases from the Disney Fairies film, TinkerBell and Pirates of the Caribbean.
May
16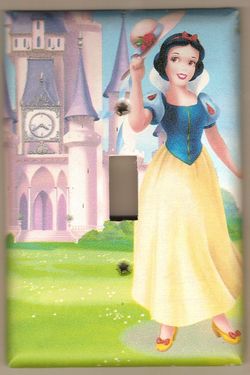 We've just posted the last of the decorative switch plates we have in stock at Wallpaper Trends. You may want to hop on over there and check them out. Once they're gone, they're gone. While we hope to be crafting them again, for now they're being closed out of our inventory.
As of today you'll find Bratz Girls, Disney Princesses (Cinderella, Belle, Aurora/Sleeping Beauty & Snow White), Classic Pooh & Piglet, Winnie the Pooh, Tigger & Eeyore, Disney/Pixar Buzz Lightyear (Toy Story), Tinkerbell (Peter Pan), Bambi & Thumper, Sesame Street's Big Bird, Bert, Ernie & Elmo. Read more
Apr
24
There's a new blog in town, where the focus is on "Discovering all that can be done with PaperIllusion". Introducing "Paper It Fun!" – the blog!
The idea came to me a few weeks ago, when I was trying to come up with an alternative to the discussion forum I started several years ago that was being eaten away with SPAM. I wanted to have a place where I could post projects and articles about this product in an easy-to-read (& write) format…and give people the opportunity to comment on them as well.
So, as of this afternoon, the blog is live and ready to share with fellow PaperIllusion enthusiasts. I tried to find a "fun" design, and this is what I came up with. I'm excited about the launch and hope to make a difference in spreading the word about this incredible product. So check out, Paper It Fun! – the Blog. I'd love to hear your thoughts. 😉
Technorati Tags: paperillusion, faux finish wallpaper, paper illusions
Apr
5
Our contact information has been updated.
Working from home has it's pros and cons. While it's nice to roll out of bed and walk across the hall to my office, getting interrupted at dinner time with streams of phone calls from customers is not so pleasant. So, we've implemented a few changes. Read more
Feb
2
Where did we come up with the name "WiggleWigal"?
Well, before I married my husband, I had a simple last name. I never had to pronounce, repeat or spell it out to anyone.
My husband, on the other hand, has a more unusual name. He is a "Wigal" and for some reason, when he was growing up, everyone pronounced his name as "Wiggle". I thought that was strange because it seemed obvious to me that phonetically it should be a long "i" sound since there was only one "g" in the name.
Shortly after we married I experienced the phenomenon for myself…the hesitation when people came to read the name aloud…"wig-al" was fairly common, and so was "why-jull", but lo and behold, "wiggle" was used more times than not…and often times without hesitation!
So when the time came for us to come up with a name for our business (encompassing many niches), I took a hankering to my husband's old eBay userid, "wigglewigal". It was generic, memorable and usually got a chuckle. So, we made it official…our company's legal name is "WiggleWigal LC".
When life hands you a lemon of a lastname, embrace it…sweeten it up and make yourself some lemonade! …By the way, "Wigal" is pronounced "why-gull" (hard "g"), but we've come to answer to most anything. 😉