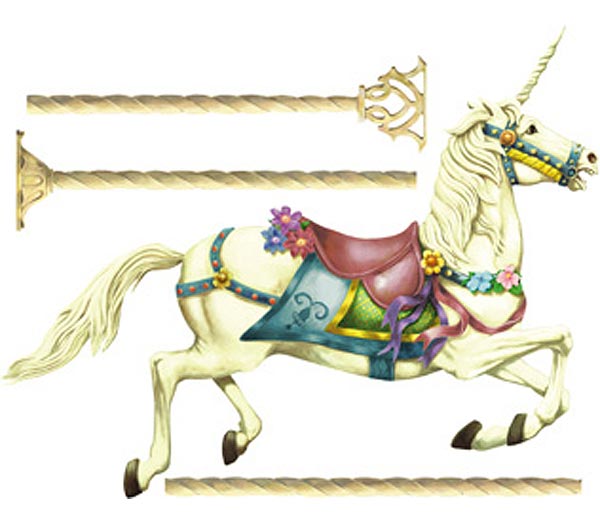 Flat Rate Shipping of $9.95 includes Priority Shipping, Delivery Confirmation and Required Insurance. This mural is shipped in a large rigid tube for safety.
Castle Canopy Wallpaper Mural…1 left in stock!
72″ wide x 57″ high (single panel)
unpasted, untrimmed, washable, strippable
$159.95 Add to Cart
Hanging Instructions are included with purchase.
This wallpaper mural features a large carousel horse/unicorn. This merry-go-round favorite is suitable for a juvenile or child's room (girls) or any carousel or unicorn lover, for that matter.
The content is a latex saturated paper with a protective acrylic top coat. This paper is up to 35% heavier than standard wallpaper and is unpasted. This mural should be trimmed prior to installation and applied to a properly primed surface with a non-staining clear wallpaper adhesive.